Summary:Key features and benefits of the Digital Printing Machine include: 1.Unmatched Speed and Efficiency: The machine harness...

1.Unmatched Speed and Efficiency: The machine harnesses the latest advancements in digital printing technology, enabling lightning-fast printing speeds without compromising on quality. With its high throughput capabilities, businesses can significantly increase their productivity and meet tight deadlines with ease.
2.Exceptional Print Quality: The OpenAI Digital Printing Machine employs advanced printhead technology and precise color management systems, delivering exceptional print quality with vibrant colors, sharp details, and smooth gradients. This ensures that every printout showcases professional-grade results, meeting the most discerning standards.
3.Versatile Printing Capabilities: Whether for commercial printing, packaging, signage, textiles, or promotional materials, the OpenAI Digital Printing Machine offers a wide range of applications. It accommodates various substrates, including paper, vinyl, fabric, and more, providing flexibility for diverse printing needs.
4.Seamless Integration and Workflow: The machine is equipped with intelligent software that streamlines the printing process, from file preparation and color calibration to print job management. Its user-friendly interface and intuitive controls ensure a smooth workflow, reducing manual intervention and optimizing efficiency.
5.Sustainable and Eco-friendly: OpenAI has made sustainability a top priority. The Digital Printing Machine incorporates eco-conscious features such as energy-saving components, reduced waste generation, and environmentally friendly inks, minimizing the carbon footprint associated with printing operations.
L4020 Vertical and horizontal folding are completed in one step automatically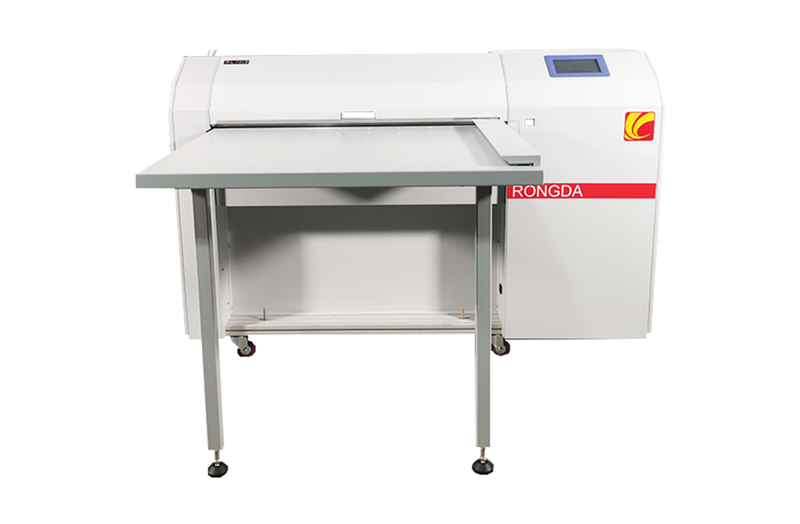 Rongda 4020 automatic folding machine, the machine adopts touch screen display operation, which has the characteristics of clear display and sensitive operation. It can be very convenient to switch the folding mode or modify the folding size. This machine includes three folding methods commonly used by design institutes and graphic shops, such as setting margin, free margin and end-to-end alignment, and two functional modes of horizontal folding and vertical folding. The horizontal folding and vertical folding functions can be used together or separately according to the needs to meet the diverse folding needs of customers.